GREAT Orton Gillingham Reading Program Choices = PROVEN Dyslexia Programs
Whether your child has been diagnosed with dyslexia or not, the dyslexia programs listed below are proven dyslexia programs.  They are proven by research to be effective for teaching reading to children who are diagnosed with dyslexia.
CAUTION: Whether or not a specific Orton Gillingham Reading Program for dyslexia will be effective for YOUR child depends on your child's learning needs.  Each Orton Gillingham Reading Program is a little bit different in its focus. So it pays to know your child's learning style and needs before choosing an Orton Gillingham Reading Program.
Reading "The Dyslexia Help Handbook for Parents: Your Guide to Overcoming Dyslexia Including Tools You Can Use for Learning Empowerment
" before purchasing any Orton Gillingham Reading Program will help you chose the right program for your child. Reading this value-priced book could save you money. If it prevents you from buying even one Orton Gillingham Reading Program that isn't right for YOUR child, then it's well worth the cost.
The Orton Gillingham Reading Program choices that follow teach phonemic awareness through explicit, direct instruction. Effective instruction for overcoming dyslexia teaches reading beginning with the most basic elements, which are the phonemes.
Proven Orton Gillingham Reading Programs cover every reading detail. The Orton Gillingham Reading method is specific, sequential, and multi-sensory.
Reading about the Orton-Gillingham methodology and other Orton-Gillingham reading programs can help you better understand the O-G method, which are the heart of most dyslexia programs.  Be aware though, no single Orton Gillingham Reading Program is the "best" for teaching every child who has dyslexia.
To help your child, it helps a lot to know your child's individual learning preferences and needs. Then select an Orton Gillingham Reading Program that matches your child's preferred learning style.
For example, if your child is a kinesthetic or tactile learner, selecting an Orton Gillingham Reading Program that uses a lot of air writing, finger tracing, or other active ways of practicing is better.  If your child is a visual learner, having colorful imagery included in the teaching materials helps.
If you have the money, and are willing to undertake remediation of your child, you can do so with a scripted Orton Gillingham Reading Program listed below. The programs are comprehensive, heavily explained or scripted, and enable parents to teach their children by following the detailed instructions.
These Orton Gillingham Reading Programs are typically used in schools. They are somewhat more expensive than programs listed on our Reading Remediation at Home page, but these programs are proven to work for many kids.
Materials for Teaching Reading:
Scripted, Proven Dyslexia Programs Easily Used At Home:
The ABeCeDarian Reading Program – A new Orton Gillingham Reading Program that is gaining in popularity. It is less expensive than many of the programs.  Several learning  abled kids' moms have had great outcomes with ABeCeDarian. They find it easy to use.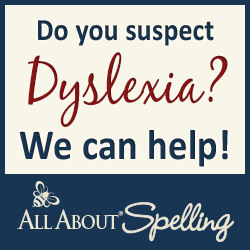 All About Reading and All About Spelling – These are well-scripted,  cost-effective, easy to follow Orton Gillingham Reading Programs. AAR and AAS tell you what to do, when to do it,and what to say. Again, these programs are favorites among learning abled kids' moms because they are easy to follow and cost effective. These programs combined will provide a top-notch dyslexia program to help you teach your child.
Barton Reading – This Orton Gillingham Reading Program is somewhat expensive. It is very well-liked by parents for its clear instructions and thorough progression of reading instruction. It is one of the Learning Abled Kids' moms' favorites.  Barton provides great reading progression for most kids.  If you want an excellent program and can afford Barton, it comes highly recommended.
The New Herman Reading Method – The "old" Herman program is the initial method used with our son. The Herman Reading program has been available for a number of years and Renee Herman was a great help to me in figuring out how and why our school's reading resource program wasn't working. This dyslexia program has been perfected over time, and is heavily scripted to help you provide the program for your child. This Orton Gillingham Reading Program is one of the better ones for a kinesthetic, tactile, or an active learner.
S.P.I.R.E. – As described on the SPIRE page, is a program written by an Orton-Gillingham fellow.  It has been tested and perfected over a number of years.  SPIRE is more ideal for auditory learners than for active learners. This dyslexia program has been modified over time to incorporate the most recent research and best practices.
Wilson Reading – This is a tried and true classic Orton Gillingham Reading Program. It has been around for decades. The Wilson Reading program is used by a number of private schools for teaching children with dyslexia. The program is not as heavily scripted as some of the other programs, so this program is a great choice if you've had Orton-Gillingham training.
**Saxon Phonics – This is a robust, well-developed reading remediation program. It is also one of the less expensive Orton Gillingham Reading Programs that includes all materials, teachers guides and student books. This remediation program is a great value.
Saxon Phonics on Amazon.com

Complete Saxon Phonics Intervention, Home Study Kit at ChristianBook.com
Buy Other Saxon Phonics Program products at ChristianBook.com
View Other Materials for Teaching A Child How-to Read at Christianbooks.com
View Reading Comprehension Resources at Christianbooks.com
**LiPS from Lindamood-Bell – This is the same program used at the pricey Lindamood-Bell centers and by many private organizations that teach reading. You can order LiPS through Gander Publishing. The kit is expensive, but the program is proven to work with most children who struggle with phonemic awareness. LiPS is rather involved. However, if you can read and understand the instructions, it is a lot cheaper to do the program yourself. Having the program offered by the Lindamood-Bell Centers is extremely expensive. Not all children respond well to their parent as their teacher, so if your child needs a lot of phonemic awareness training, you may want to look for a provider.
Software-based Dyslexia Programs:
**Earobics is designed to teach a child with auditory processing issues to "tune in" to key sounds in words. Earobics teaches phonemes in relation to print, and builds concentration (specifically the ability to attend to sounds within words). Some kids can't "hear" (or recognize) the individual phonemes enough to be taught with a rules based program, so Earobics is a good place to begin.
**Fast ForWord Early Literacy – This program, like Earobics, addresses Phonemic Awareness as a starting point. I've not seen nor used this program, but many people say it is excellent. It has a LOT of research behind it, and it is one of the top computer-based choices you can make.
**Lexia Reading – This is the program we used, HOWEVER–It has recently been modified to meet Common Core standards. UNFORTUNATELY, they also added TIMED exercises which are frustrating for kids with a slow processing speed.  IF your child is known to have a slow processing speed, this program may not be your best fit.  Lexia is a good program and has numerous different practice activities within 5 levels. Lexia (the old version) helped my boys learn basic spelling and reading skills. The program is very thorough, beginning with basic vowel sounds, and progressing up through roots, prefixes, suffixes, and syllabication. This program is a great teaching tool when used on a daily basis.
Multisensory Reading, Spelling and Penmanship "This is a multi-sensory reading, spelling and penmanship program. It builds an association between symbols and sounds in the English language through self-paced repetition. It utilizes the close association of visual, auditory and kinesthetic elements to help students improve their language skills." This program has computer-based and app-based practice. It is a great technology-based, multi-sensory dyslexia program for teaching your child to read.
Prolexia Ultra Phonics Tutor – This program is particularly good for practicing handwriting and phonemic awareness together. Learning these skills together can help streamline your child's educational day. Having a shorter day is definitely a benefit for both you and your child! That said, I HIGHLY recommend getting their "light pen" to use for practice. Using the pen-type of pointer will translate into functional handwriting skills more directly. If your child uses the mouse for the pointer device with the program, the writing skills will not transfer as directly to pencil and paper.
You may also want to check out the Free Multisensory Reading and Dyslexia Programs available online. Those programs are a good way to engage your child in extra reading practice. There are also great audio-visual or hands on programs that you can use as dyslexia programs.  You may also want to check out: